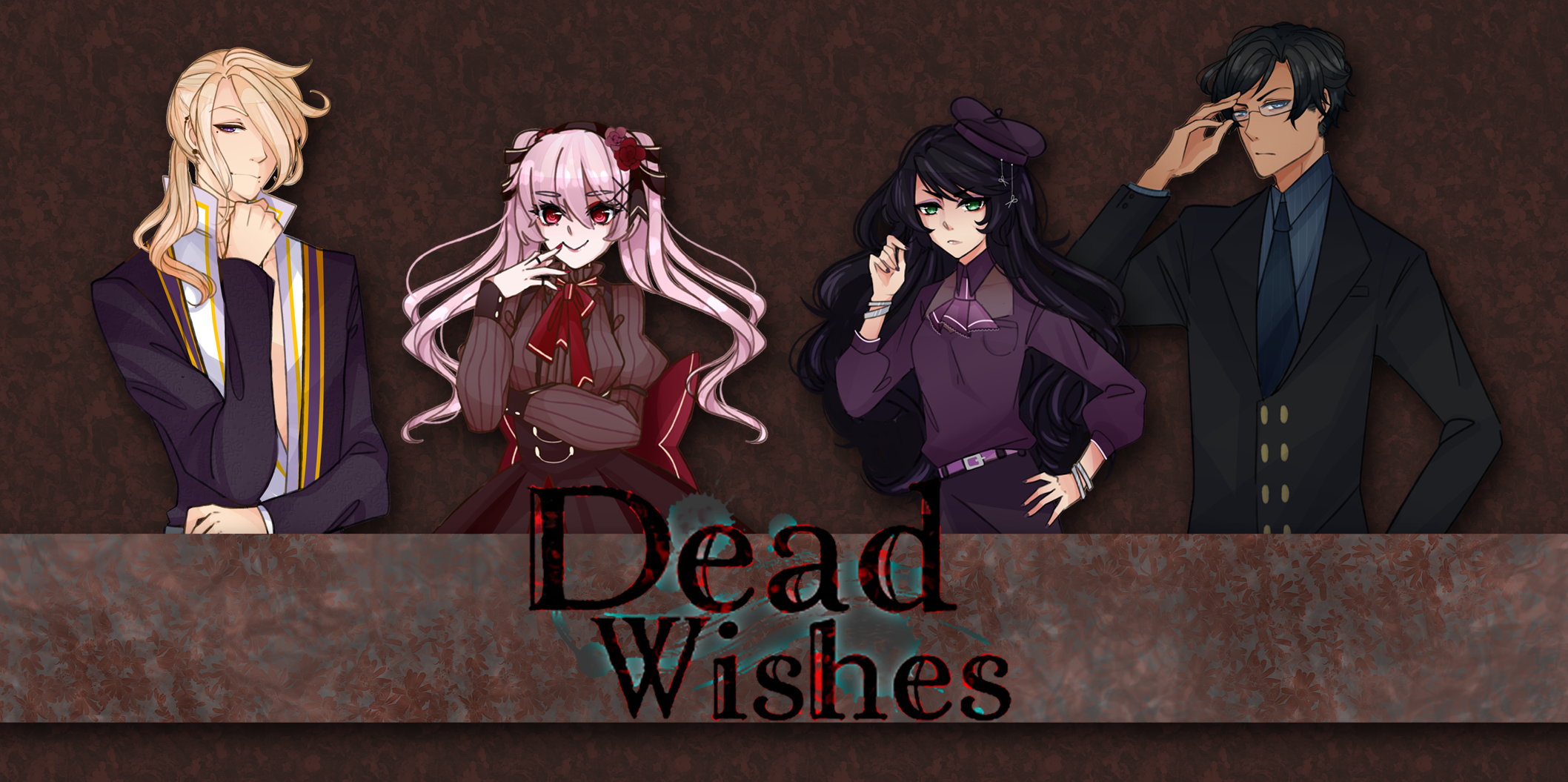 Dead Wishes [free demo]
This week was a busy one! We're back on track with work.
Sprites
Our artist is now taking a break from the game to prepare for exams, but she was kind enough to draw Festus (center) and Clement's (2nd on the right) neutral sprites!
All that's left is to finish their expressions and then draw Anise! It's unbelievable that we're this far, but it's amazing to see the cast lined up together.

Programming
Sergio's route is programmed with sprites. After some final revisions, we'll move to programming/"sprite-ing"/ and editing Eira's route. Same order as when the rough drafts were planned and written... we'll get through it! This stage should be finished around June, unless we finish ahead of time.
Extras
We just announced an open casting call (PAID) for voice actors in the game! You can read about the casting call here. We're very excited to hire a team to bring these characters to life.
The game will not be full voiced, as it is rather long, but instead choice lines, phrases, sounds, etc will accompany sprite expressions or changes in mood/conversation. If you are a voice actor or interested in auditioning, please submit a reel to us!
Get Dead Wishes [free demo]