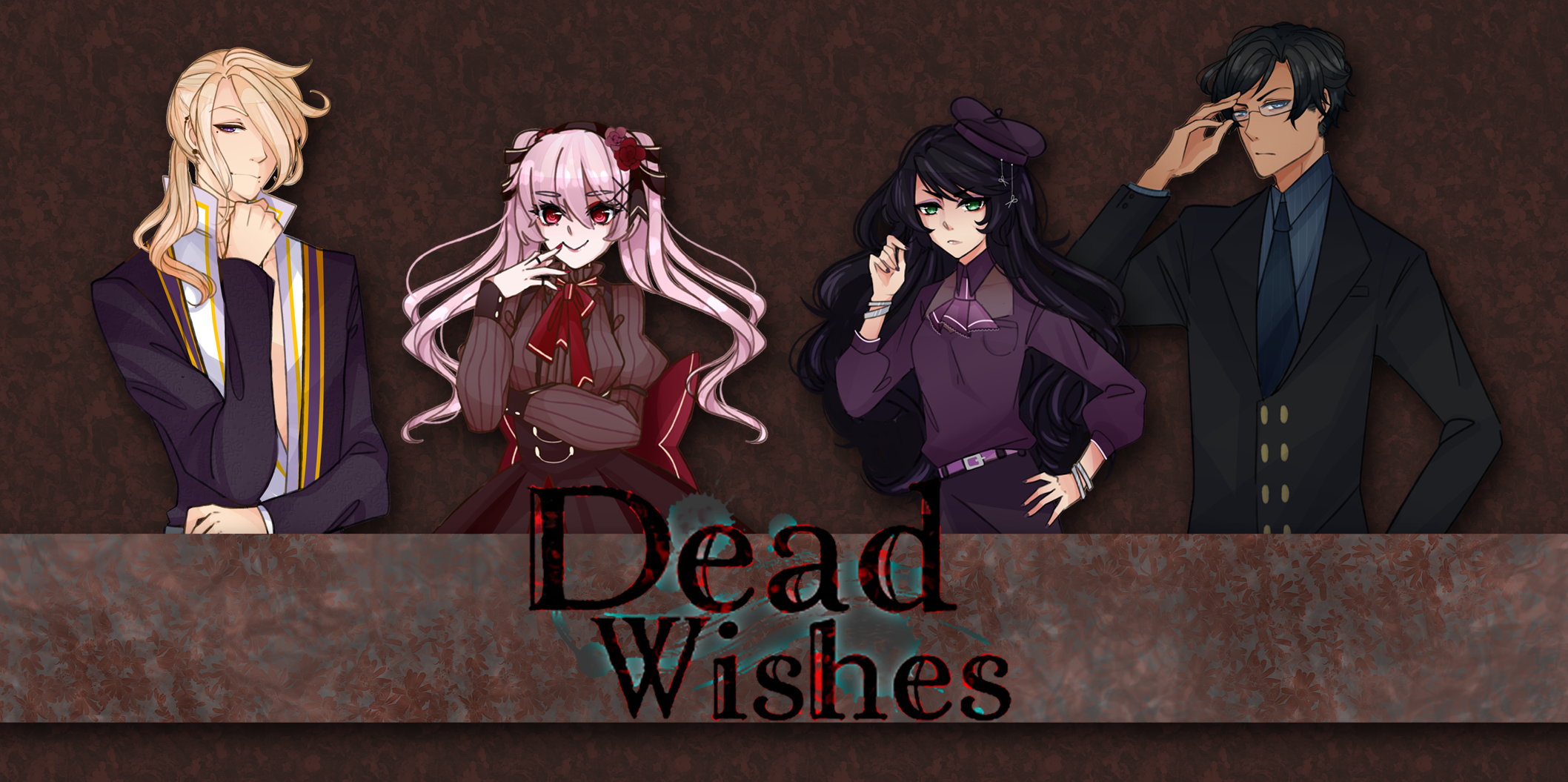 Dead Wishes [free demo]
Scripting:
Clement's rough draft is all finished and we've moved on to Festus! We're in the home stretch for the rough drafts and it's amazing how much story we've already covered.
When I first created Festus' character I worried that people would turn away or feel that the game was geared toward a certain genre on the premise that he is a priest (or was a priest). Our discord server has given feedback on several sneak peeks and we're happy that this isn't the case!
Pov: I also feel guilty that I'm staying here out of charity.
Festus: Mm. I understand.
Festus: But there's nothing wrong with needing support.
Festus: Do you think you should be shamed for asking for help?
Pov: No… but still…
Festus: Hey, hey. Don't worry about it, okay?
Festus: This church exists as a place of refuge for those who need help.
Sprites:
Nanako's sprites are all finished! Unfortunately, she does not appear in the beta, so we have created a little "group photo" with everyone as a preview of her!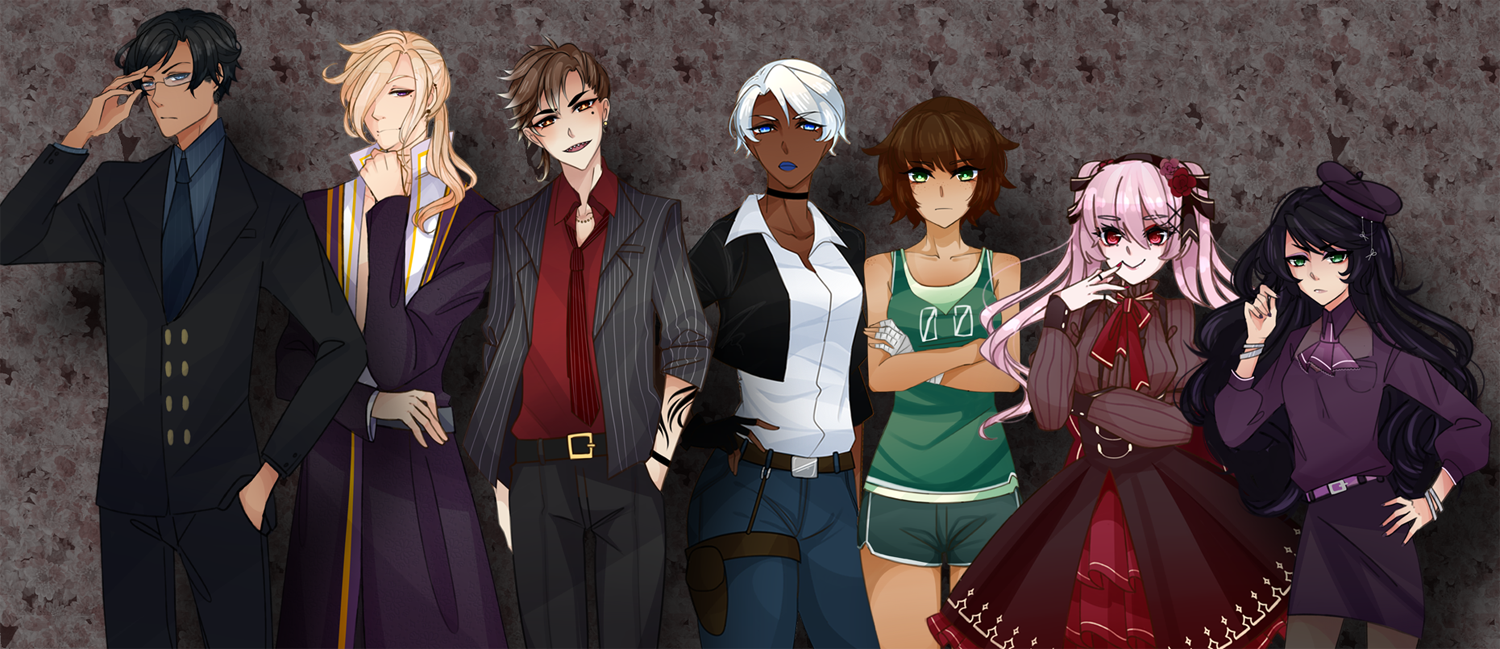 Five more characters will be added to this photo, so keep your eyes peeled. And, if you're new to our devlogs, ALL of these characters have playable routes.

It has been a busy week and we will only get more busy from here! Onward!
Get Dead Wishes [free demo]