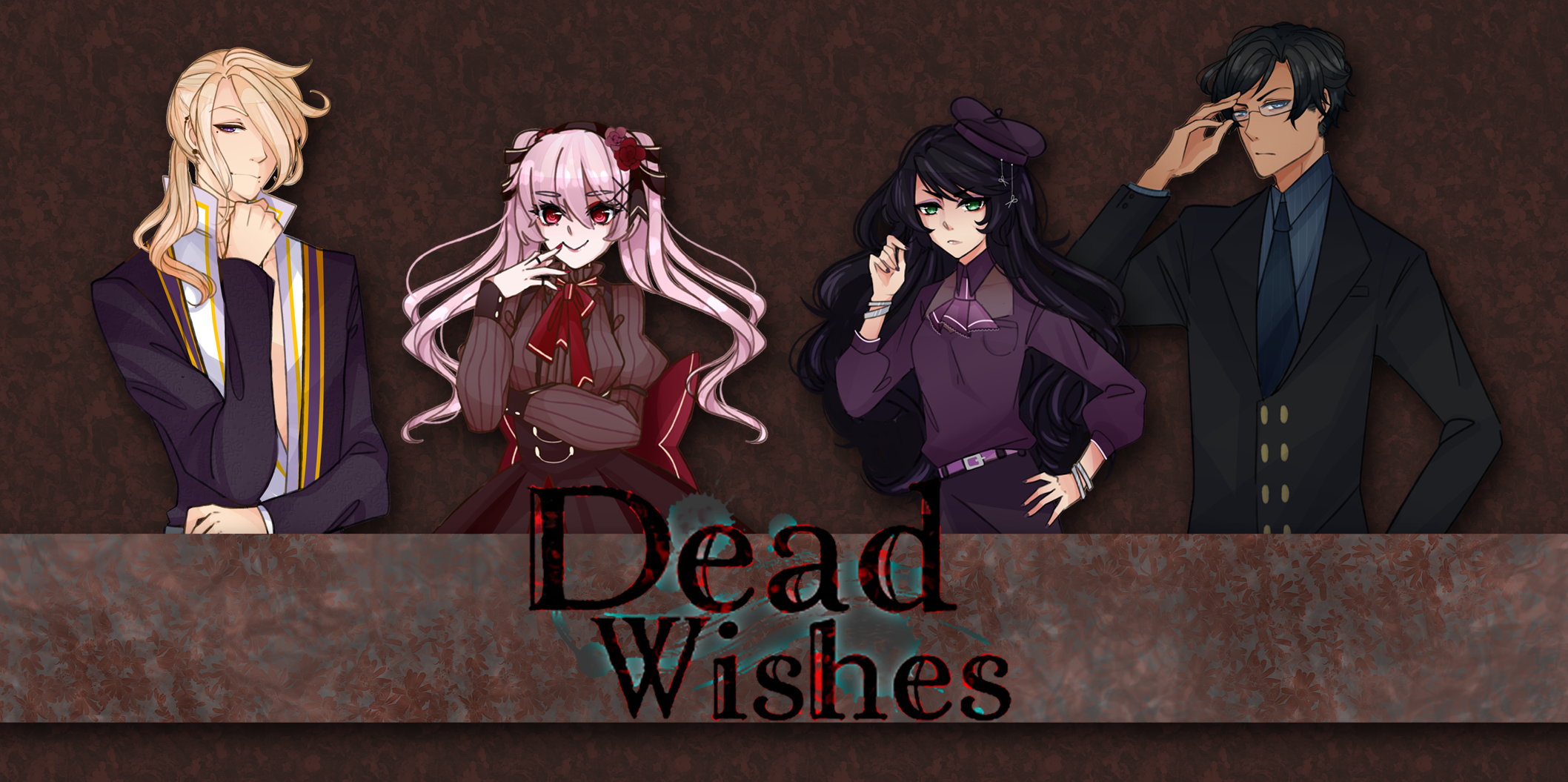 Dead Wishes [free demo]
This week has been so busy, AHH. Okay.
Scripting:
Mateo's RD is complete and we've moved on to Clement! Clement is SUCH a refreshing draft because he's a vastly different flavor than Nanako, Kazue, and Mateo - his route really fits into the standard plan of a dating sim.
Clement: A bit harder.
Clement: Here, it'll be easier if I help you.
Pov: Oh...
When I turn to look at him, Clement is standing directly behind me, encircling me with his arms.
He covers my hand with his own and pushes it down.
Clement: Keep doing that.
Pov: um... okay...
I can't help but feel my heart race.
Clement: Don't stop.
Clement: Keep doing it like that.
Clement: Yes, move hard like that.
Now that I think about it, this doesn't sound like he's teaching me to knead dough.
Pov: Clement, you're kind of... right on top of me, you know.
Clement: Yeah, I guess that's what the others would think if they've been listening to everything I'm saying.
Sprites
Eira's sprites are all finished!! Previews of her at the end of this post. Thank you to our artist for making her beauty become a reality.
Programming
NEW TEXT BOX. Side menu with SKIP, SAVE, LOAD, PREFERENCES. There is no longer a "back" button, however we have a good compromise that allows players to easily revisit specific scenes:
We have implemented a "Chapter Menu" that allows players to jump to any specific scene that they have already unlocked. Unfortunately, a picture of this will not be included in the devlog because at this point it is only a test menu that looks rather ugly (black BG with text), but will be changed as game development progresses.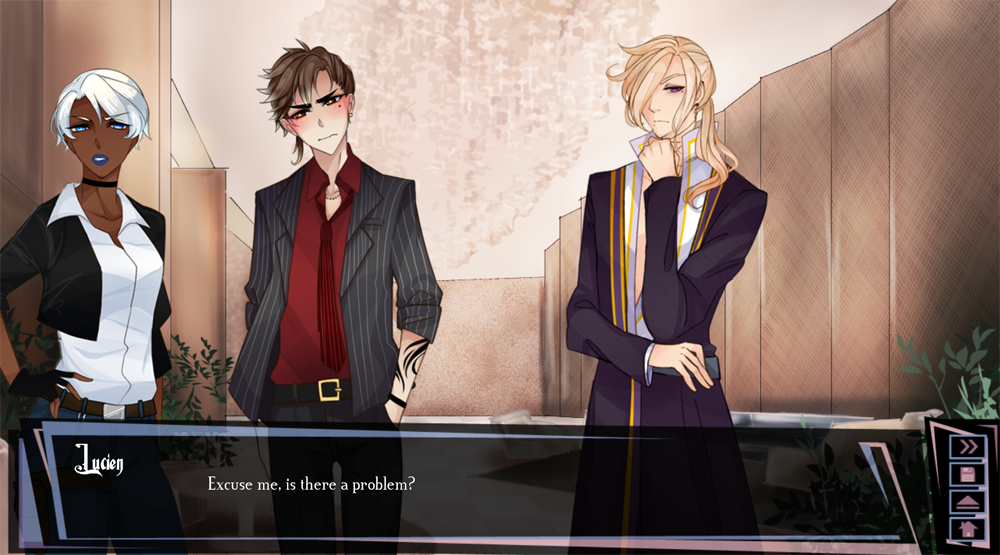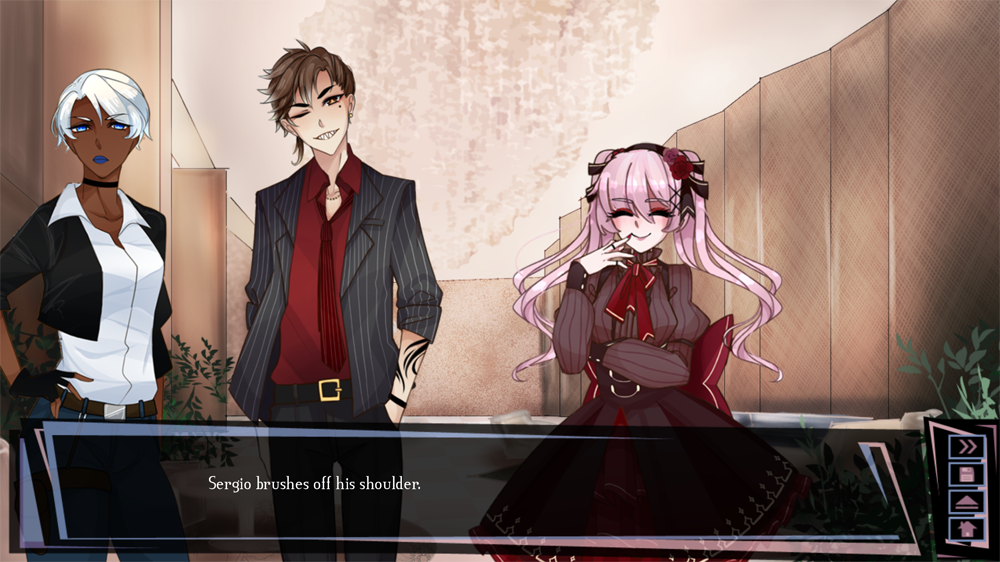 Get Dead Wishes [free demo]