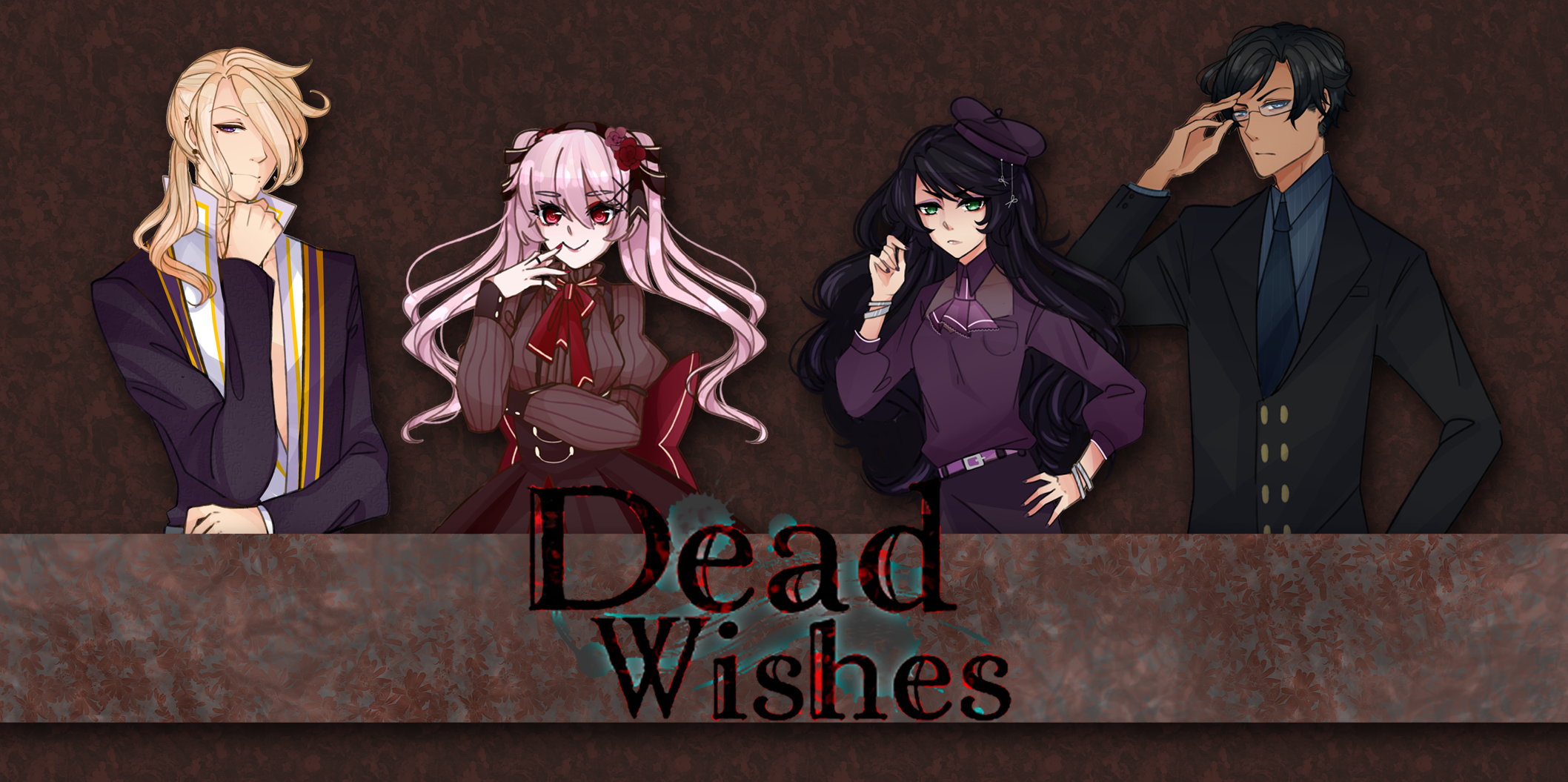 Dead Wishes [free demo]
Short Version:
Mateo's rough draft is half complete. Eira's sprites are nearly finished.
Script:
Mateo's rough draft is about half finished and is proving to be one of the more difficult routes to write. Compared to the other characters, his route is more extreme and disturbing, so there is a certain expectation for the script to reach a new level of discomfort. But we press on! By the next devlog, his rough draft will be finished and Clement's will be well under way.
Sprites:
Our artist unfortunately contracted the flu, so Eira's sprites are not yet complete... but they'll be finished in the next few days. Screenshots next week!
Get Dead Wishes [free demo]