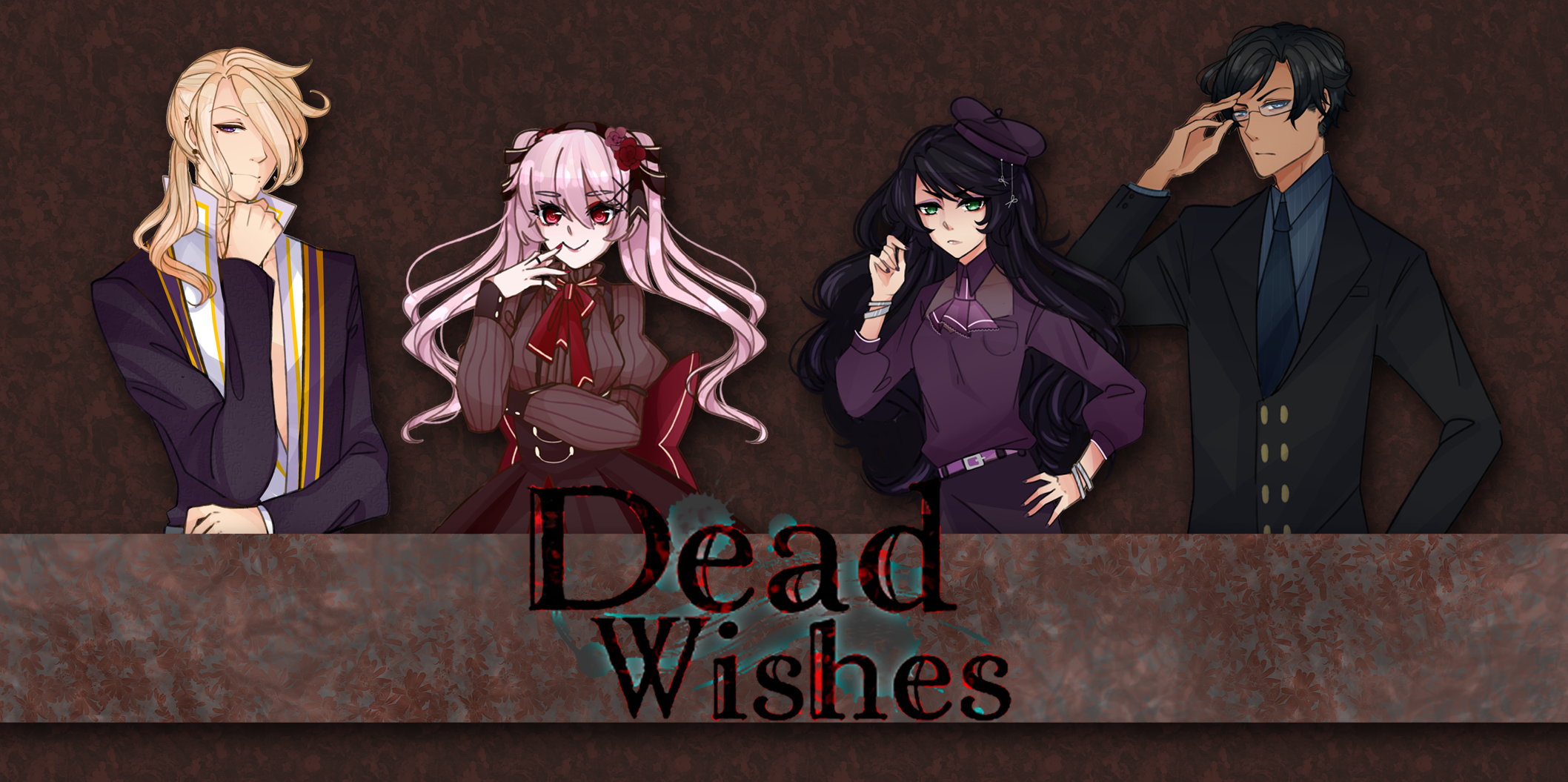 Dead Wishes [free demo]
Short version:
Kazue's rough draft is finished as well as Sergio's sprites!
Script:
Kazue's route was a trip to write and I'm excited to get into edits with her. I've started feeling very much like I'm churning out the rough drafts one after another, so having a lot of time to read, re-read, edit, write, and revise will be advantageous for the finished product.
Kazue: Um… I just… I just missed you.
Pov: I'll be right out. Can you give me a second?
Kazue: Um… okay…
She closes the door, but I don't hear her walk away. I quickly change clothes and go to Kazue's room. She sits down on the bed and stares up at me.
Kazue: It will be warm, don't you think?
Pov: Yeah. Of course.
Kazue is such a trip to write because she hardly has any concept of privacy. I can't wait to take her route to a whole new level of discomfort and add to the horror.
Sprites:
Sergio's sprites are all finished! Here are some screenshots of scenes available in the beta with his sprites!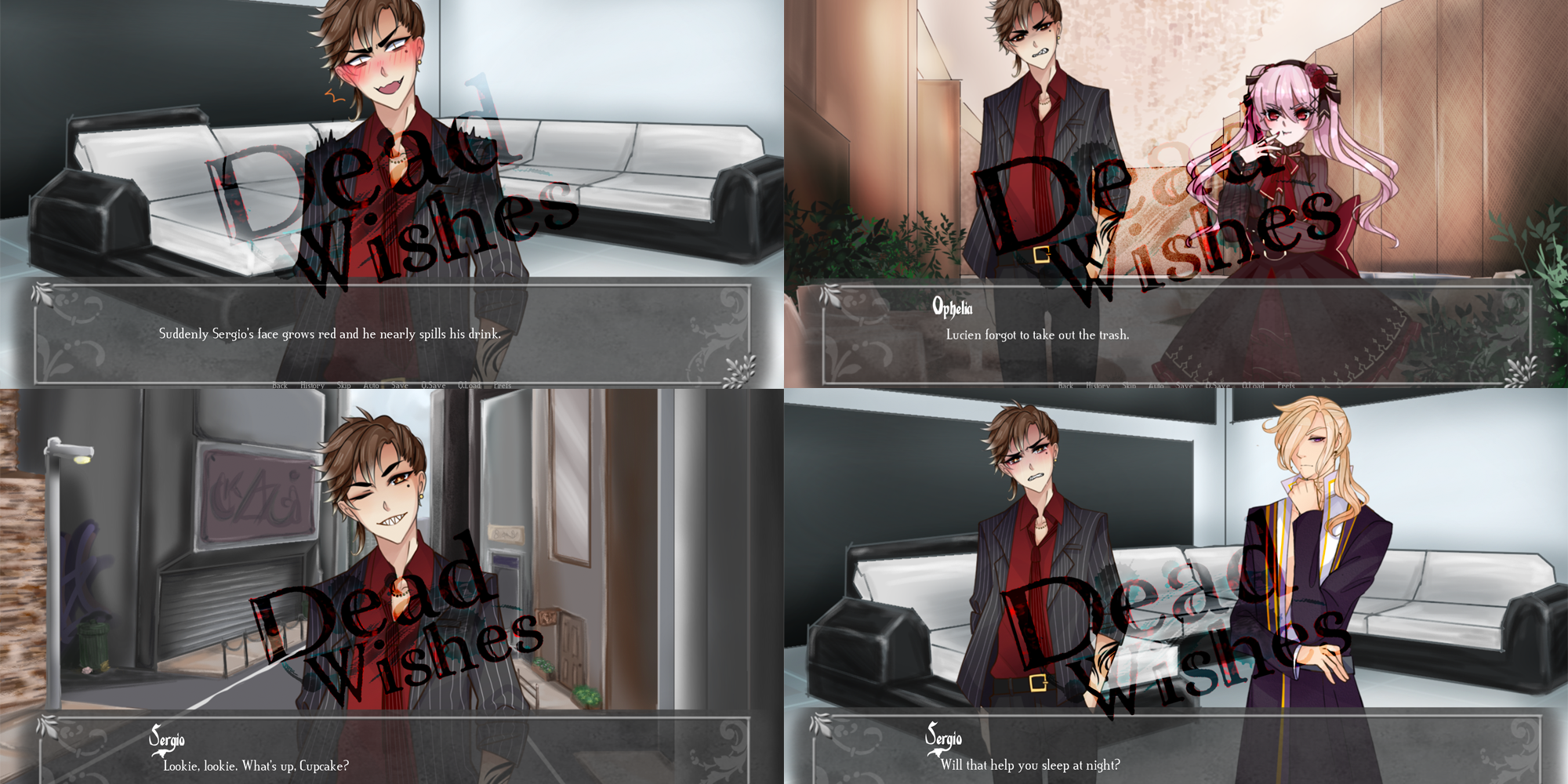 Get Dead Wishes [free demo]