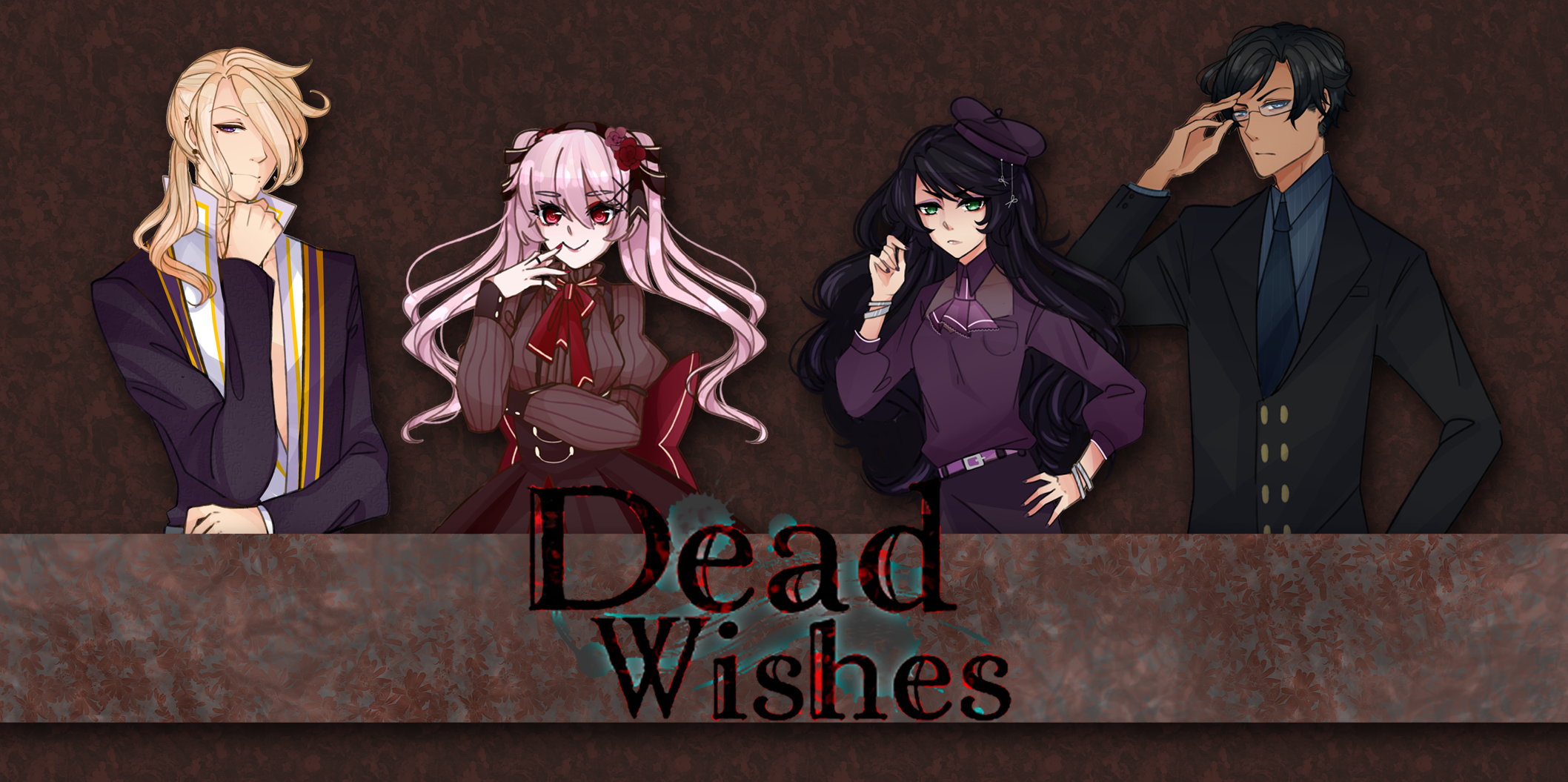 Dead Wishes [free demo]
A New Year, a New Route...
---
General Update
With the new year comes a jump start into developing the full version of Dead Wishes! We're excited to say that we are a month ahead of schedule with development!
What does this mean? The release date won't move up, but we'll have more time to work on developing/editing the script, adding bonus elements, and hopefully polishing the game to the best of our ability.
As of now, all of the routes are planned out and a rough draft has been completed for Sergio! Eira is next on the list and concept art for Sergio and Eira is planned for release by the end of the week.
Devlogs!
We have decided to create a weekly update schedule - every Friday (apart from this week) a new devlog will be posted to show our progress. This will feature screenshots, possibly previews of the script, concept art, and anything we'd like to share with players. Please look forward to these!
A Review -
We're very grateful to StarCombo on Youtube for playing through our demo and providing some feedback, as well as posting a video review! Check out their commentary, channel, and leave a like/comment + subscribe to support their work!
Check out their channel for more gaming videos!
Get Dead Wishes [free demo]